Search found 34 matches
1 year ago

Forum: Games
Topic: G29 Button Layouts
Replies: 1
Views: 1642
Assetto Corsa Competizione
Assetto Corsa Competizione (blank)
2 years ago

Forum: WoW
Topic: Warlock Army Leveling
Replies: 0
Views: 1240
After my test with the Druids, I decided to go Warlocks for the multibox leveling in classic. And god it looks to be a lot of fun just demolishing mobs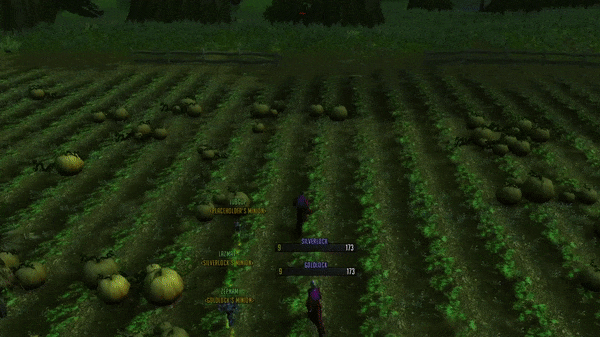 2 years ago

Forum: Elite Dangerous
Topic: Programming Sciencey Stuff
Replies: 1
Views: 1514
Took me a while to figure out how to create an executable version of this app, but hopefully this will run on machines that don't have the same development software installed on their system. It's a lot of files in that folder. Just find the .exe and double-click that. Let me know if it works. Downl...
2 years ago

Forum: WoW
Replies: 0
Views: 1247
I was recently asked to share my ElvUI profile, so I exported the string;
https://pastebin.com/nMGSreBH
NOTE: I have a lot of other addons installed all working together to create my entire UI. This wont quite get you there, but it's a good starting point.
2 years ago

Forum: Elite Dangerous
Topic: Programming Sciencey Stuff
Replies: 1
Views: 1514
Turns out, I'm really enjoying learning some of the math for caclulating gravity and such. The weirdest thing to get used to, are the utterly HUGE numbers for calculating things in space and make it work in programming. For those that dont know, there are limits to the size/length of numbers on comp...
2 years ago

Forum: Other
Replies: 0
Views: 1119